WARNING!
Do not read unless you want to catch MONSTER TROUT!
ARE YOU GETTING
OUT-SMARTED
BY PRESSURED TROUT?
See how this simple fly fishing system allows anglers to
land MONSTER TROUT every time they go out on the water.....
Take a look at these landed trout...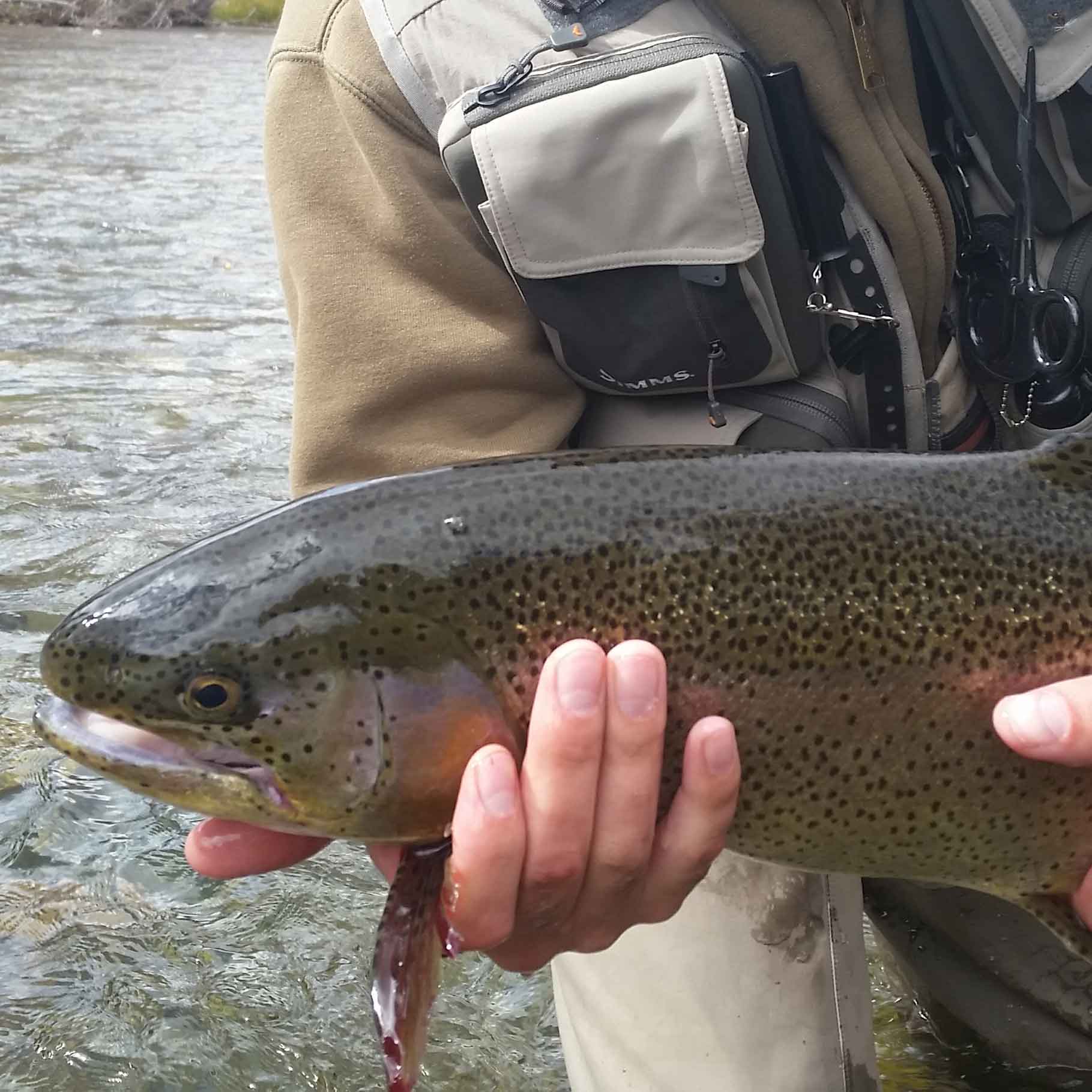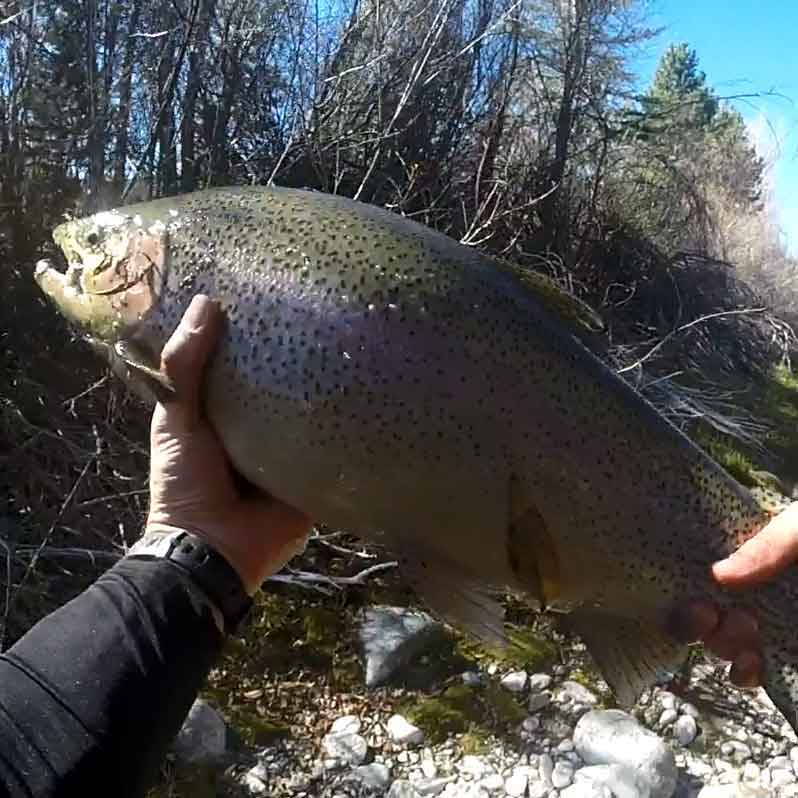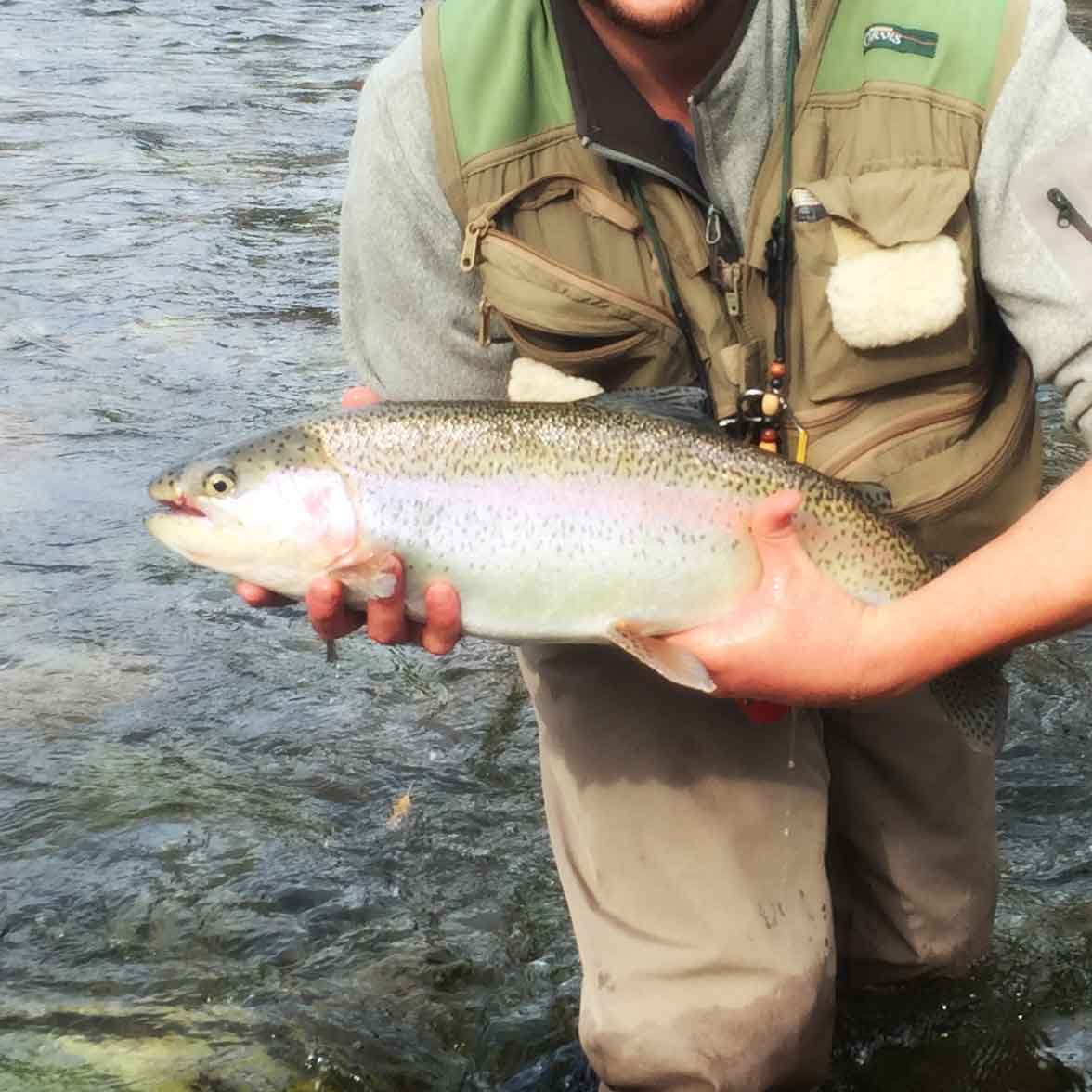 This system improves your fly fishing abilities whether you are a professional or if you have never picked up a fly rod.
Regardless of how long you've been fishing, and regardless of any prior struggles you may have had landing trout on a consistent basis, this is the system for you.
When you begin getting ready for a fly fishing adventure, it's no secret that it's essential you choose and use the proper game plan before you head out to go fishing… proper preparation can make the difference between a successful time on the water and you going home empty handed.

I'm sure you already know that there are three main components to Fly Fishing successfully against pressured trout...
Where are the fish?
What are the fish eating?
How do I present the fly?
The wrong plan and approach for fishing pressured trout, sets you up for frustration and will only prevent you from obtaining the once in a lifetime fish that you dream of.
In the 2016 Special Report on Fishing (www.takemefishing.org) it states that in 2009 there were 5.6 Million Trout anglers in the united states. Today there are now over 6.1 Million trout anglers on the water. That is a growth of over 10 percent in less than 7 years. With the increasing popularity of fly fishing, the fisheries are being pressured more today than ever before.
Just imagine it for one second….
A fly fisherman who has spent weeks planning for their next big trip. They have checked the local blogs and purchased the hot fly of the day recommended by a blog post from 3 weeks prior. They head off to their trip and end up at the water excited for the adventure ahead. But when they get there, they realize that the flies they have purchased and the techniques they have been practicing with were designed for a river half way across the globe. They try everything they purchased and they use the same casts and techniques they have been using for years. They spend three wonderful days on the water and the only thing they catch would be considered bait by most fisherman……
Unfortunately, this happens more often than you would believe… especially for first-time fly fisherman and seasoned anglers who choose the wrong approach when trying to prepare for a fly fishing adventure.
Fact is: It only takes a few minutes perusing a fly fishing forum to see dozens of examples of fishermen who followed a traditional pre-trip preparation plan and ended up in the same situation.
Obviously, this is the last thing you want to have happen to you when you get the opportunity to get on the water. Lack of using a new technique that pressured trout are not accustomed to, is a common tendencies for most fly fisherman when following traditional pre-trip preparations and techniques.
Fortunately, there's a little-known, fly fishing secret you can implement to properly educate and prepare you for what you need before you even load your fly rods to your vehicle.
Using this little-known, fly fishing secret you get expertly prepared for your upcoming trip. You get extremely knowledgeable about the tactics needed to be successful and walk away with not only the pride of a great accomplishment and a great day of catching…. but also the ability to hunt down MONSTER TROUT long-term.
If you are a beginner or an avid fly fisherman these secrets WORK.
The little-known, fly fishing secret I'm referring to is called "Systematic Fly Selection". And it's nothing like the traditional fly fishing system many anglers learn to use. In fact, I'll tell you what makes it so different from the ordinary traditional fly fishing techniques, and exactly how it works to quickly get you MONSTER TROUT, in just a minute….
First, let me tell you why "Systematic Fly Selection" is so effective at eliminating the guessing game on what fly to use and how it dramatically increases your chances at a successful fly fishing trip.
You see, a "Systematic Fly Selection" plan is NOT a "HOT FLY" that could be or could not be successful; it's a specific method that guides you through a proven combination of flies that makes selecting the proper flies so easy you're landing fish the minute you hit the water.
Let me quickly tell you the science behind how and why this works. Then I'll tell you how you can start using a "Systematic Fly Selection" system yourself.
Scientifically… the reason why "Systematic Fly Selection" works so well for fisherman that struggle with pressured trout is because....
It eliminates the guessing game on what fly combination is going to be successful year around.
It is very similar to counting cards, if you know what the house is holding then your odds of being successful skyrocket.
So, the outcome for you come fly fishing time is, you're pre-loaded with the best techniques and combinations of flies before you even hit the water. Your confidence is cranking… you're actually able to spend more time on the water fishing verses guessing what flies are going to be successful. And after you land that first amazing trout your energy levels will be so high, you'll wonder how you ever fished without this system before.
If that sounds like the fly fishing experience and outcome that you want, then let me quickly tell you about something called, The Drifthook Fly Fishing System.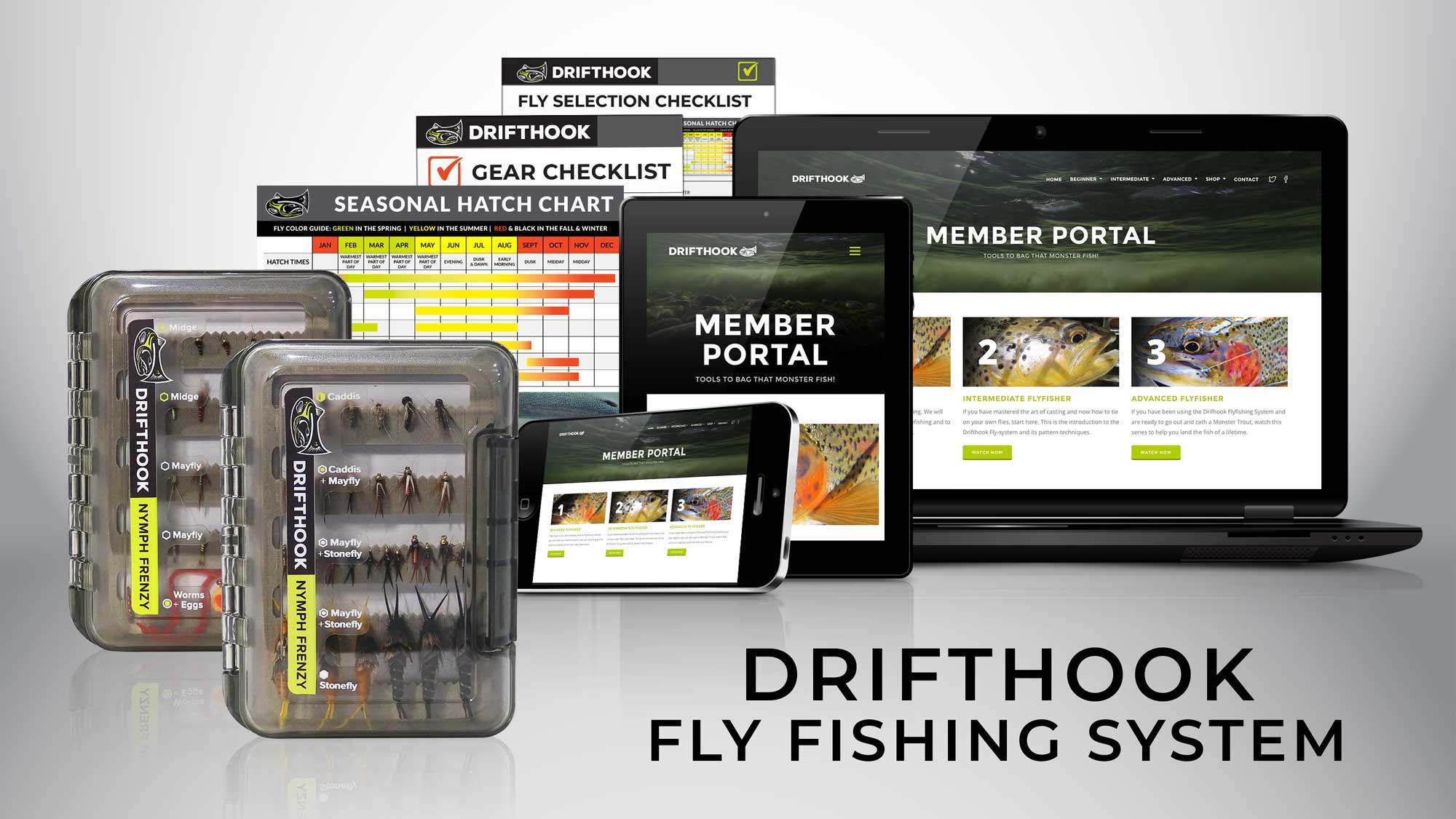 It's a complete and comprehensive fly fishing package that walks you through each and every step of implementing a proven "Systematic Fly Selection" program, and utilizes this selection with techniques to locate the fish and present the flies to help you land MONSTER TROUT!
And, I'm so confident the Drifthook Fly Fishing System will get you landing more fish and bagging MONSTER TROUT the next time you go fishing… that I'll even let you try out the whole thing risk-free. That's right. Just implement the entire program the next time you hit the water. And if it doesn't improve your fly fishing adventure… the best trip with the most trout… it won't cost you a dime.
Now before telling you everything you get, there's one thing I need you to be aware of: This program was designed by professionals but is easy enough to learn even if you have never picked up a fly rod. It was designed to improve your fly fishing experience in the shortest period of time possible while enhancing your fishing technique and overall knowledge of the sport of fly fishing.
So, if you're just looking for a holiday gift idea and are not really serious about landing the largest fish of your life, this program is NOT for you. If, on the other hand you're serious about taking your skills to the next level, and you are serious about making stories that will last a lifetime then the Drifthook Fly Fishing System is for you.
---
So what is included in the Drifthook Fly Fishing System?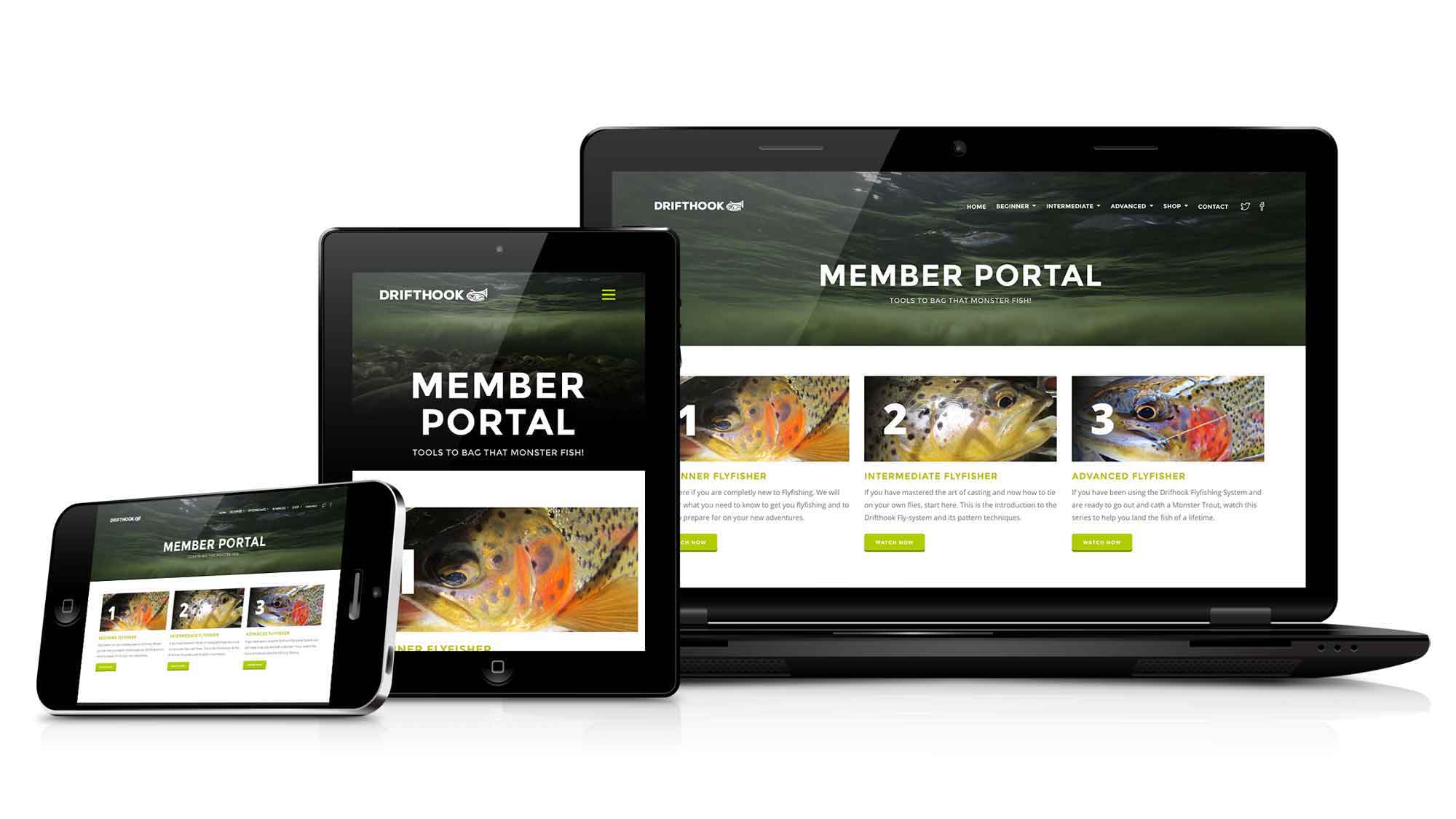 Easy online video training
The Drifthook Fly Fishing System is broken up into three levels: Beginner, Intermediate and Advanced. So if you are new to the sport or a seasoned veteran you can benefit from our easy to learn tutorials and our "Systematic Fly Selection" system.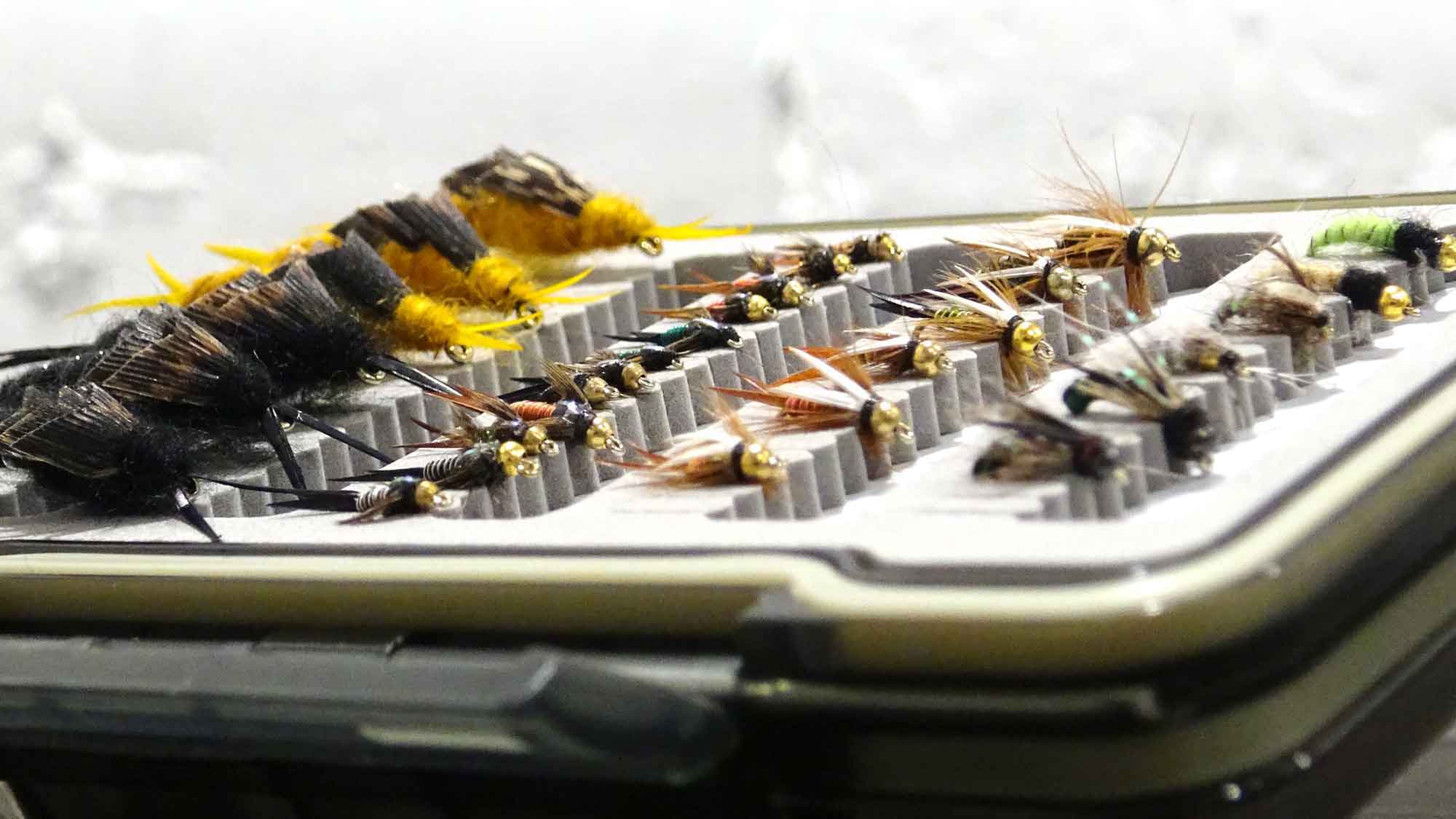 We have hand picked 60 flies to get you started with the Drifthook Fly Fishing System. These 60 flies will get you landing MONSTER Trout the next time you hit the water. They are specifically tailored to the system and are preloaded in our Double-sided waterproof fly box.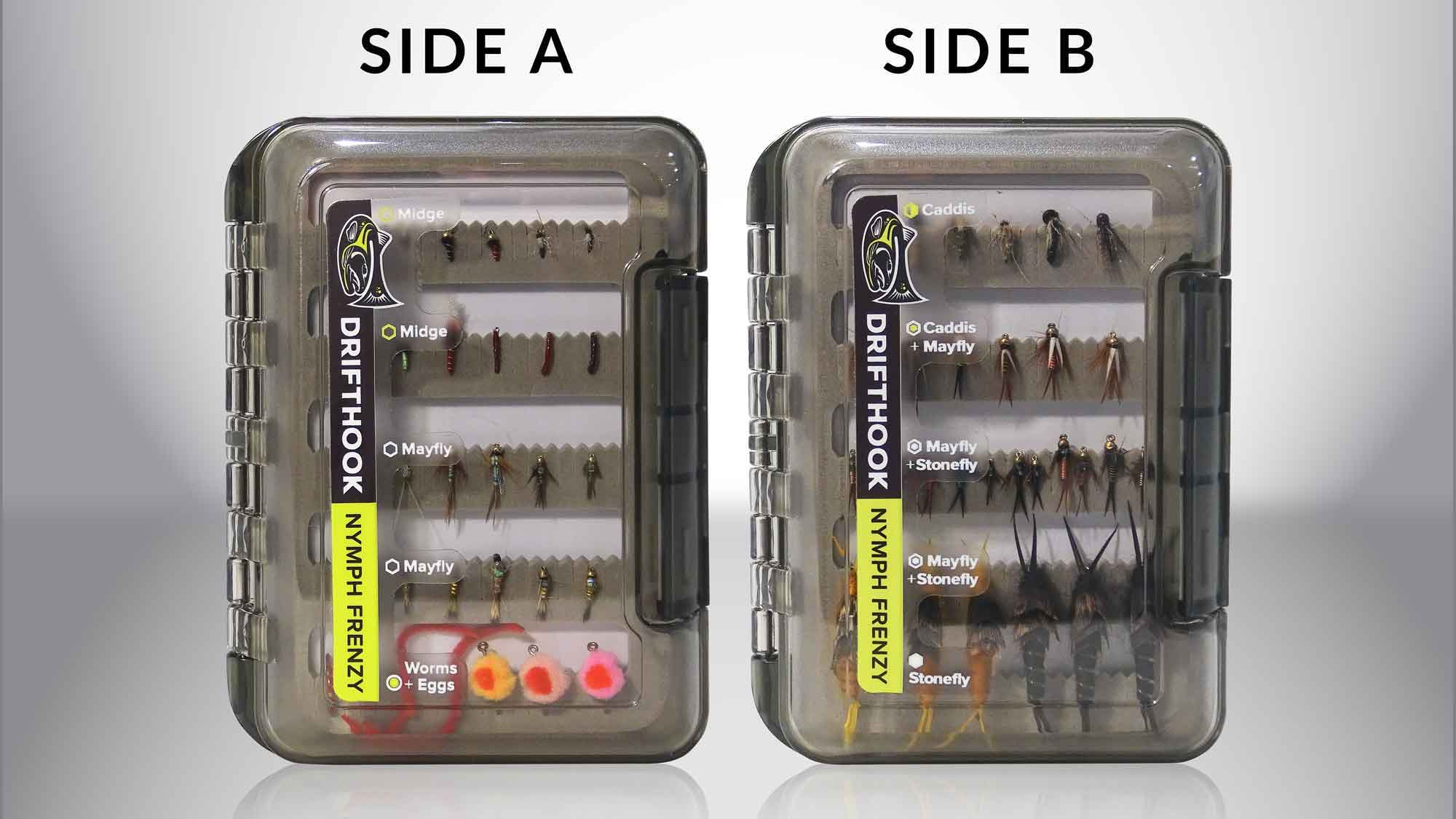 One double-sided waterproof fly box
Our Drifthook Fly Fishing water proof fly boxes come loaded with all of the flies needed for the Drifthook Fly Fishing System. They are also pre-labeled by fly species for easy reference on the water.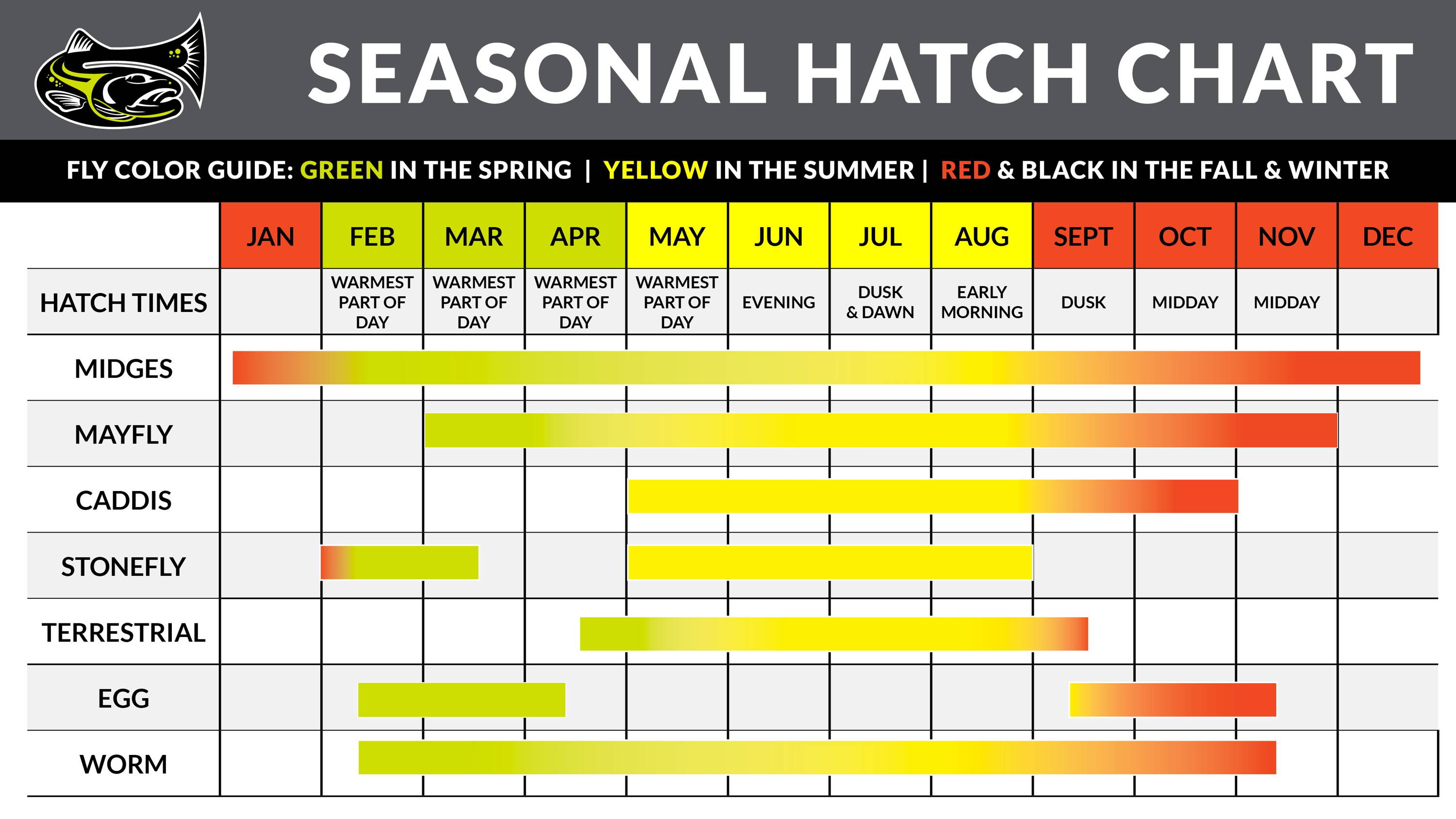 From our Seasonal Hatch Chart, to fly fishing trip checklists, Drifthook provides you with everything you need to make your next fly fishing trip successful.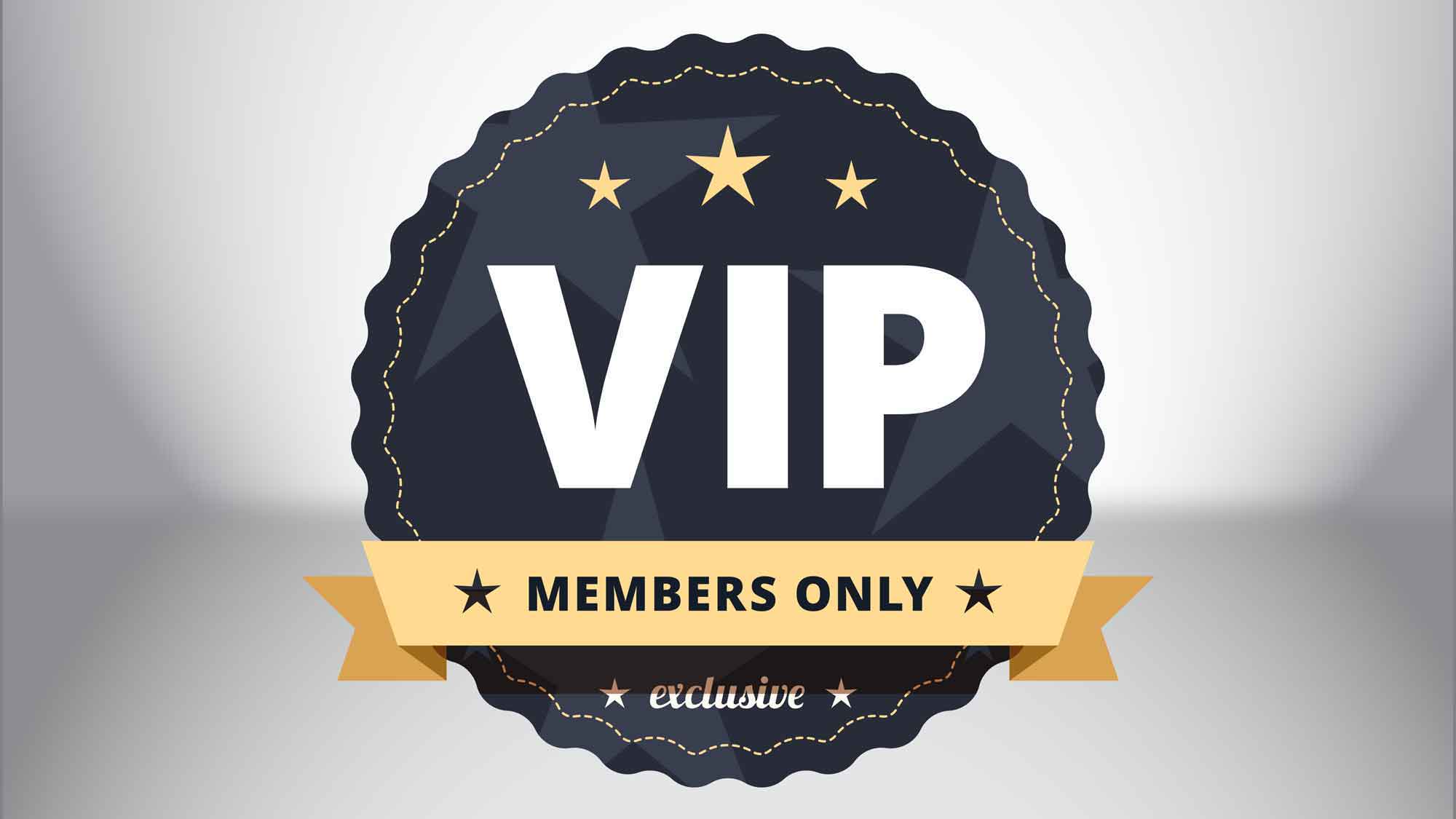 Once you purchase the Drifthook Fly Fishing System you will receive 10% Off on all Fly Fishing Systems and Fly Fishing Gear sold on Drifthook.com
We value our members and strive to give them the best pricing on our quality Fly Fishing Gear and Fly Fishing Kits.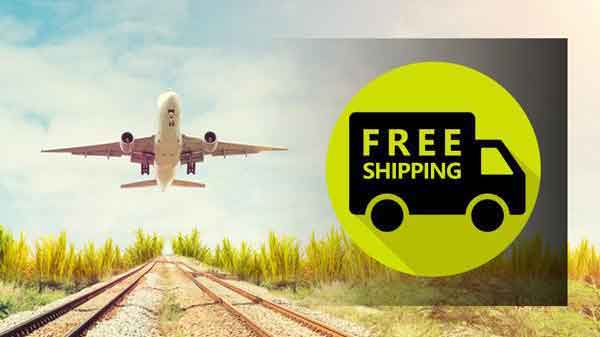 FREE Shipping on all Fly Fishing Systems
No one likes to pay for shipping, so we decided to ship our program to you for FREE. East Coast to West Coast they will arrive at your door free of charge
---
With the content on the Drifthook Member Portal, you get a detailed breakdown, piece by piece and step-by-step of how to quickly land MONSTER TROUT like crazy with "Systematic Fly Selection". By the end of your training videos, you'll know exactly how to use "Systematic Fly Selection" so… as long as you follow the simple instructions… you're guaranteed to land MONSTER TROUT on your next trip!
And if, instead, you prefer to read rather than watch a video, the entire Drifthook Fly Fishing System is transcribed for you directly in the members portal. This way, whatever your preferred method of getting the details, you have it at your disposal with the Drifthook Fly Fishing System.
Another great component you get is the DHFF Fly Selection Checklist. This is a simple one-page document you can refer to anytime to make sure you reap the full benefits of the system. You can print this sheet out and hang it on your fridge or you can use it as the background image on your mobile device for even easier reference.
In fact, today, as part of a marketing test, you can grab the entire package, including the video, transcripts, fly selection checklist and 60 hand tied flies for just one single payment of $55.20. That's it. Just $55.20. Ill even ship the flies to you for FREE.
---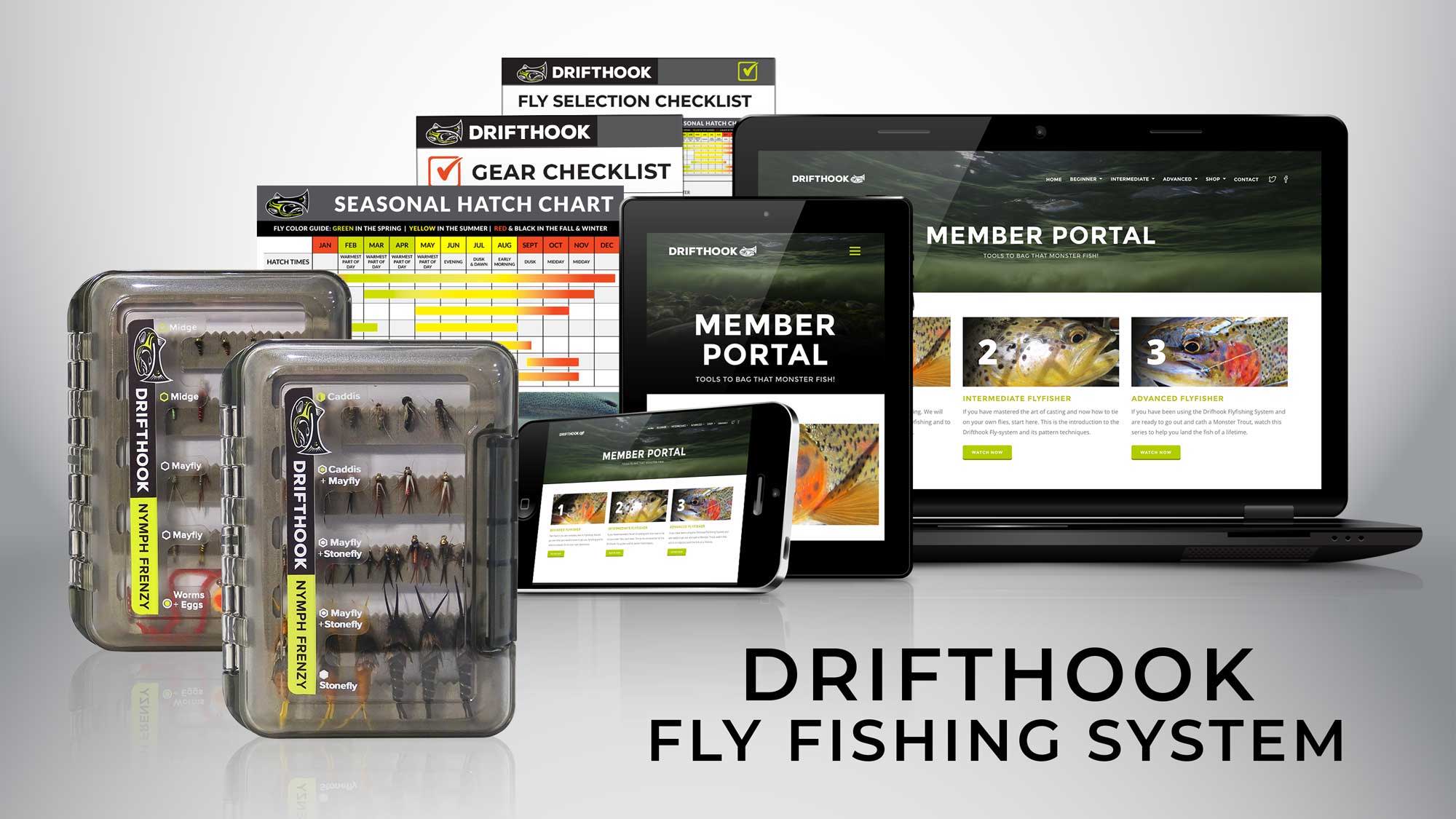 And, remember: you can try out the whole thing risk-free.
And if it doesn't help you land MONSTER TROUT on your next trip, just shoot me an email, and you'll get a complete 100% refund. No questions asked. To grab your package just go ahead and click the button below. As soon as you purchase your Drifthook Fly Fishing System you'll be given instant access to everything.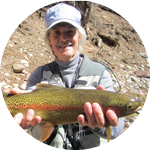 I've been guiding in Colorado for over 30 years and this is the best group of flies and instruction that I have tested. I recommend this program to my guide friends and new clients daily.
-Mark, Professional Guide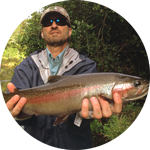 I have been fly fishing for close to three decades and the information found in this system is spot-on and improved my fly fishing skills immensely.
-Reini, Fly Fishing World Traveler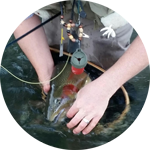 This set of flies was just what I needed to get me to the next level in fly fishing. I have paid three times as much at my local fly shop for this type of quality and selection.
-Adam, Fly Fishing Enthusiast